Share this post

5 Questions with J.D. Reager: Episode 7
www.memphiswrestlingplus.com
5 Questions with J.D. Reager: Episode 7
Nyxx discusses road trips, pop stars, U.S. senators and more!
Memphis Wrestling's reigning Women's Champion Nyxx submits to the 5 Questions with host J.D. Reager!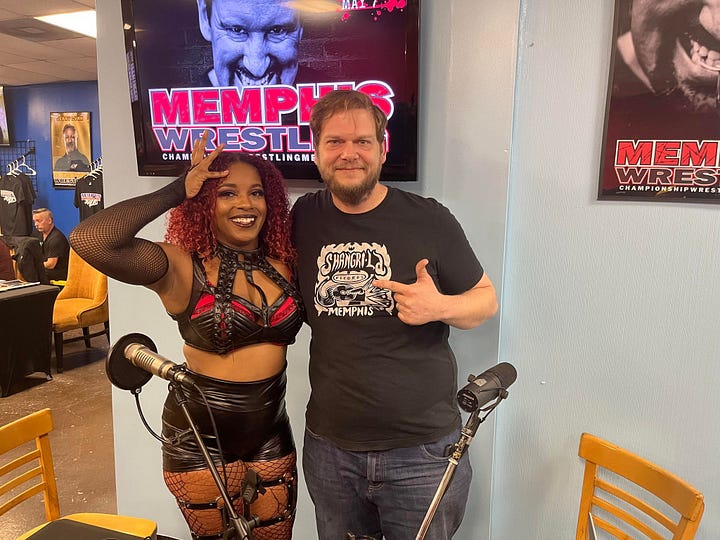 This podcast is only available for our paid subscribers - THANK YOU!
For more information on Memphis Wrestling, visit championshipwrestlingmemphis.com. For live event schedule and tickets, visit our Eventbrite page.